Learn how to make apps online with amazing instructional videos, quizzes, badges and training tracks. Apple or Android apps and more!
I was watching my show
on Hulu the other night and an ad came across for Treehouse, an online community with courses, tutorials, videos and training on how to make apps. I used to be a programmer so my ears perked up. So many times I've thought of ideas for apps and what stops me is not knowing how to make one. Until now, I've never had any idea what direction to take to learn how to make apps.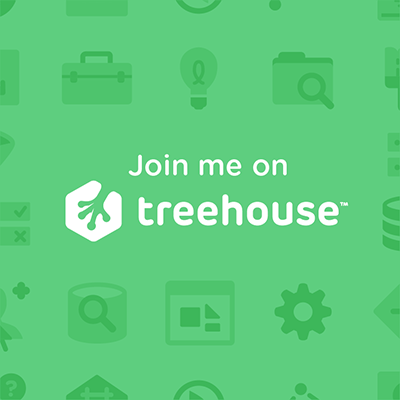 What really got me interested was the free trial. They give you a free 14-day trial to check things out and decide if the course of action is right for you. If you're serious about learning how to build an app and make some money with it, you'll know by the time 14 days is up whether or not it's going to work out. I started a couple nights ago. I couldn't help myself. If you're still reading this far, you're probably a bit like me. I really, really, really want to learn how to make apps. So I signed up for Treehouse and started my 14-day trial. Nothing to lose. I did have to enter my credit card info, but I can cancel anytime prior to the 14 days (there's a link right at the bottom of the screen). As of right now, I have no intention of doing that.
I began my track with Android development. This is a 38 hour course. So far I've earned 376 points and 5 badges. Information displays on the site for each of the 17 available tracks. The Android development shows that entry-level jobs for this skill set start at an average of $70,000/year. That sounds great to me! I'm excited. Learning this is definitely a challenge, but I'm guessing starting pay of $70,000 a year is worth a bit of learning struggle. No pain, no gain, yes?
Just so you know, you don't already have to have any programming experience to learn how to make apps. The instructors cover everything and also encourage you to continue on, even when it feels overwhelming. This is serious stuff. It's going to take a bit to get used to. The forums are amazing for getting assistance. The instructions check and answer questions regularly. It's a very supportive learning environment. 
Another exciting thing about being part of this community is they gave me this pretty green image to the left and a referral link that gives you 50% off your first month. In exchange, if you sign up, they'll take a percentage off my bill. How cool is that? So please click the image to the left and sign up. You can spend the next 14 days and watch videos and learn how to make apps. Nothing inside the site is locked for your free trial. So you'll have full access to any of the tracks, programming languages and tutorial videos that interest you.
Once you're done with your training Track at Treehouse you should be well on your way to creating dynamic and exciting apps for Apple and Android. I'm still on the first section of my track and we're currently building a simple app for Android. There's even a way to plug my phone or tablet into my computer and test the app right there. They also have an online simulator for people without an Android device. They'll give you access to all the tools (many of which are online free already), show you how to use them, explain the programming language and quiz you on what you've learned. The great thing about learning how to make apps online is that you can go at your own pace. You can pause the video, listen again, go back to redo something you missed, etc. It's really been an awesome experience for me so far. I have actually already created my first app. It's a bit silly, but it's an app nonetheless.
If you're actually serious about wanting to learn how to make apps, I highly recommend Treehouse. There are help links, a forum with many participants asking and answering questions and encouragement galore to continue on and master your chosen craft. And you can get the first 14 days free and half off your first month with my link here. Check it out. You won't be sorry. I'm not sorry…. I'm super excited! I hope to see your app on the Google Play Store soon!
Comments
comments