Get Paid! Give Your Opinion to Brands and Influence Products You Use Every Day!
Your Opinion in Action! Join Springboard Today!
Springboard America is a leading market research company in America. Get paid to give your opinion and influence your favorite brands. Offering paid surveys to make money or donate to charity. Empower yourself by giving your opinion to top brands. Influence products with your input and discussions. Get paid to make a difference for companies you interact with every day!
Join the Springboard community and get paid to give your opinions and help shape organizations that influence household brands, government bodies, not-for-profit organizations and the media. These organizations want to better understand public opinion and will pay you for your input. Results from Springboard's polls are sometimes reported in the media, helping to shape the debate on current issues.
Affiliate disclaimer: The links on this page are affiliate links, which means when you sign up to do surveys, I get paid a bit, too, at no cost to you. That's another great way to make money with survey companies. It's a pretty sweet deal. Thanks for checking it out. And if you have any comments about getting paid to give your opinion with Springboard America, I'd love read them below!
Springboard surveys usually pay between 50 cents and $5 to complete.
Some surveys payout in the form of contest points or sweepstakes entries.
If you prefer to give your opinion for cash only, double check the payout for each paid survey to be sure.
The payout minimum is $50.
Once your account reaches minimum, you can request payout in the form of cash through Paylution or via an Amazon gift card.
You should be invited to complete between 1 and 4 surveys per month.
Springboard America is one of the more trusted online market research companies so you shouldn't receive as much spam by joining.
The best way to continue to get paid online enough to pay the monthly bills is to add more than one trick to your hat. My advice is to sign yourself up for this survey company, complete as many surveys as possible and follow the directions in the paragraph below to become and affiliate and refer your friends as well.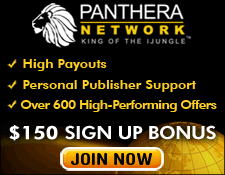 **You can also get paid to refer others to this trusted survey company by joining the Springboard affiliate program on Panthera. They offer a great incentive to share your survey experience with others so sign up on Springboard, check it out and tell all your friends using your Panthera referral link.
Comments
comments