Surveys for Rewards, Gift Items and Prizes – Just give them your opinions!
Fill out surveys for rewards, cash in points for real world gift items and cash and give your opinion for awesome prizes at the Toluna website.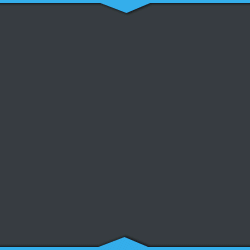 Toluna USA is an online community that's not just about taking surveys. This survey community also offers polls and battles that give you the opportunity to let your voice be heard. Forums are also available to discuss your opinions with others or start a heated debate!
Within the Toluna community, you can mingle with like-minded people and start a lively debate. Poll your friends, share your views and answer surveys for rewards to help shape brands, corporations and products that interest you. Look around the site to discover all the ways you can interact and let your voice be heard.
Affiliate disclaimer: The links on this page are affiliate links, which means when you sign up to do surveys,, I get paid a bit, too, at no cost to you. That's another great way to make money with survey companies. It's a pretty sweet deal. Thanks for checking it out. And if you have any comments about taking surveys for rewards in the Toluna community, I'd love read them below!
Create a Poll to ask a question of other members
Create a Battle to compare two different things and let the community make their choice
Create a Thumb It and let other members give the subject their thumbs up or thumbs down
Respond to other member's polls, battles and Thumb Its
Fill out surveys for rewards
Earn points for cash
Exchange points for gift items
Enter sweepstakes
Use points for online shopping
Participate in Toluna forums to get opinions and find the best ways to fill out surveys for rewards

As with some of my other favorite survey communities, this one is great to spend 15 minutes or so a day participating in Thumb Its and battles and taking any available surveys. If you involve yourself with the community forums, the rewards become far greater and your opinion begins to matter. Joining Toluna USA is about more than making money at home. The surveys for rewards are like icing on the cake.
Comments
comments